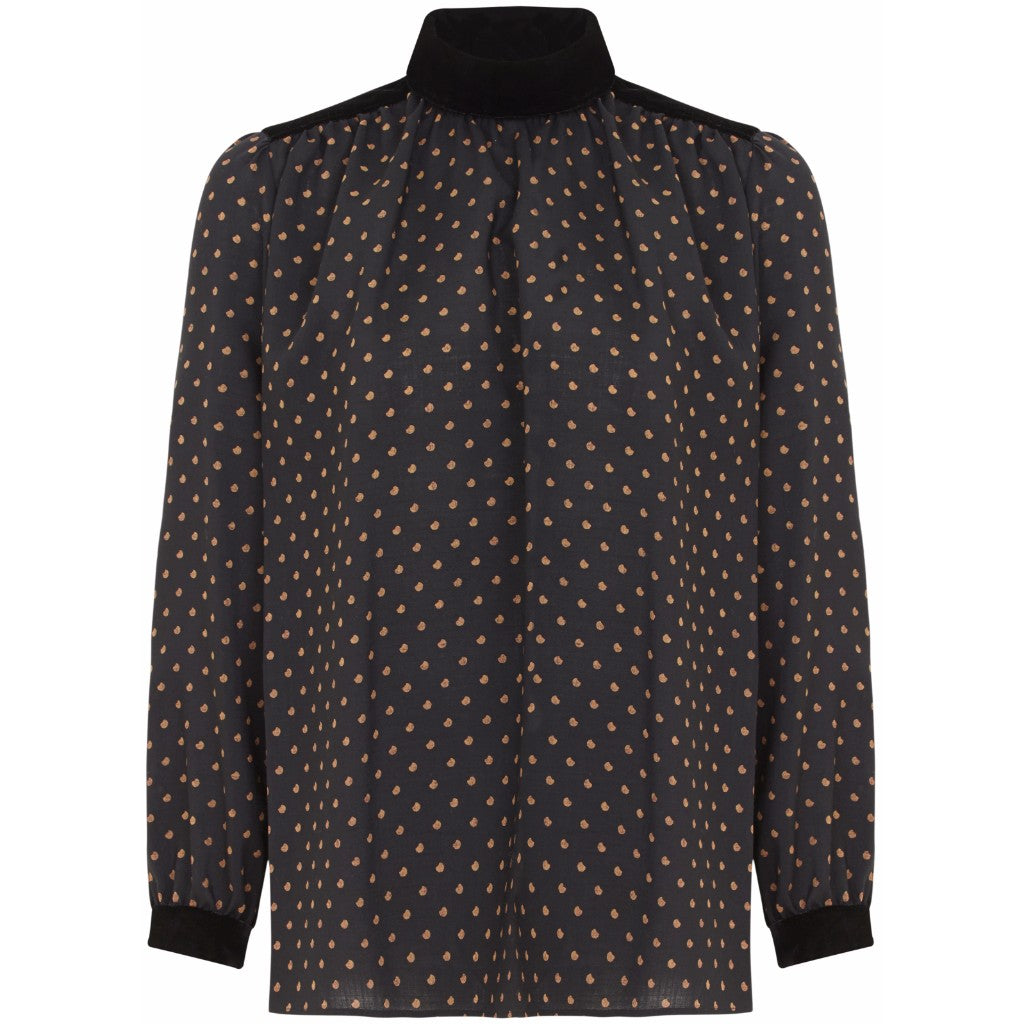 Yves St Laurent blouse Size 6UK
£245.00 GBP
Black and matte gold print polka dot/heart blouse with velvet stand collar and button fastening cuff. Unfastens across the shoulder with three black buttons.
SIZE: 34FR/38IT/6UK/ Runs large to size - more like an 40IT/8UK/36FR
Length from neck to hem 64cm/25"
FABRIC: There are no fabric care labels or details but this is probably a lightweight wool with cotton velvet trim. 
CONDITION: AS NEW
STYLE WITH: This blouse may have originated in the eighties but it is still as stylish and wearable today. Wear it tucked into black trousers; or pair it with a cream or camel pencil skirt. To radically change the image add a black leather biker jacket or tailored blazer and jeans. This  can be a chic office blouse or a smart dinner blouse. It's how you style it, and the accessories you add that make all the difference. 
ORIGINAL PRICE: UNKNOWN