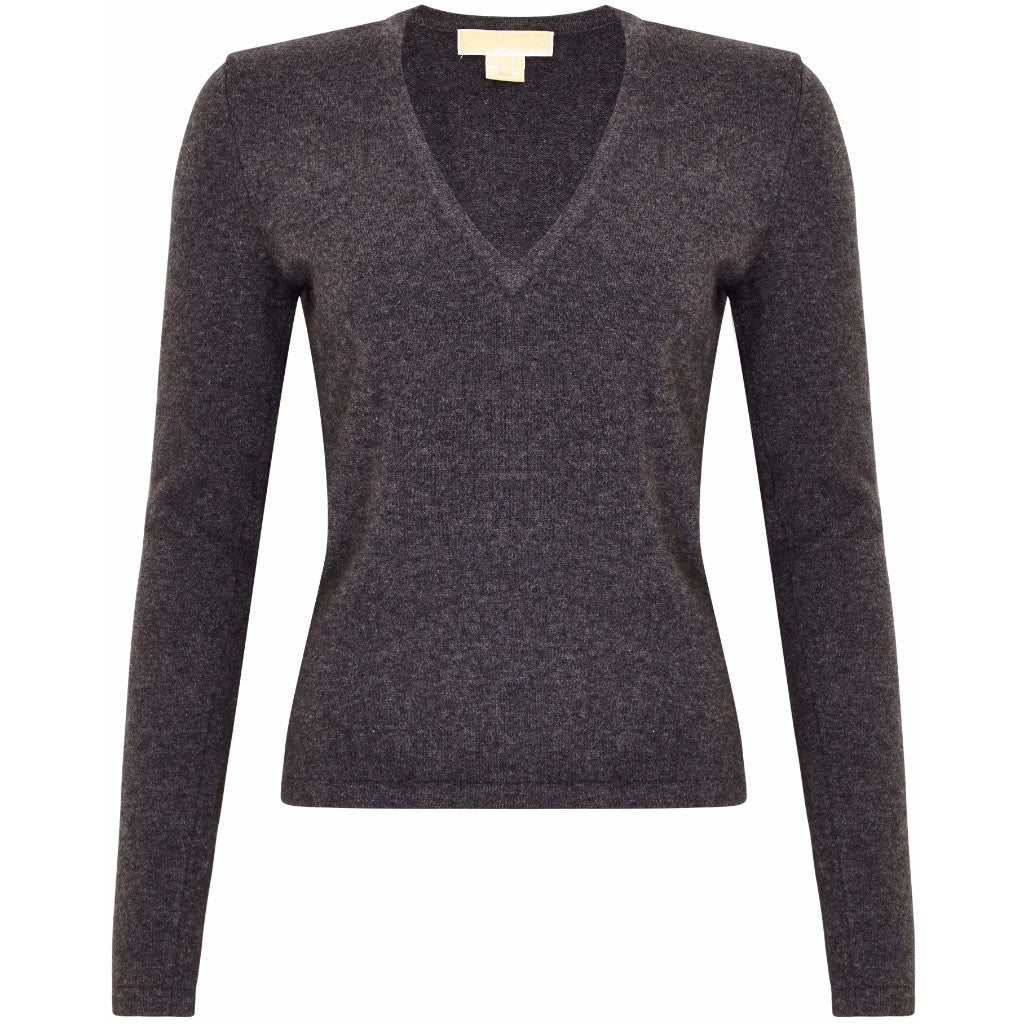 Michael Kors cashmere sweater Size M
£95.00 GBP
Charcoal grey classic cashmere fitted V-neck sweater.
SIZE: M
Length from neck to hem at back 58cm/23"
FABRIC: Cashmere/Spandex
CONDITION: GOOD
STYLE WITH: This is just one of those jumpers that every wardrobe should possess. A versatile and classic basic. For a striking outfit team it with a camel masculine tailored coat and white jeans and white trainers. Wear it like Miranda Kerr does with leather leggings and a chic black coat, ankle boots and a large tote bag. Team it with a black lace, sequin or plain pencil skirt for a sexy and elegant look. It will always work with jeans and tailored trousers. Add a statement necklace to create a more dramatic look. 
ORIGINAL PRICE: £500