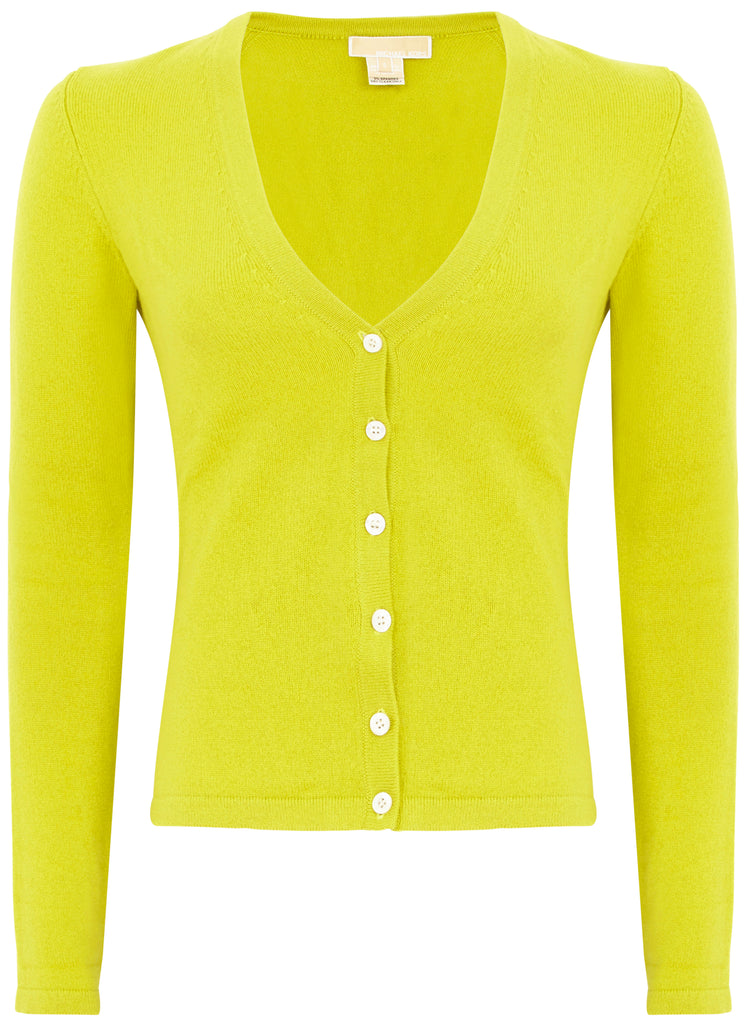 Michael Kors cashmere cardigan Size S
£95.00 GBP
Acid lime green cashmere V-neck fitted cardigan.
SIZE: S
Length from neck to hem at back 53cm/21"
FABRIC: Cashmere/Spandex
CONDITION: AS NEW
STYLE WITH: It may be a vibrant colour but this cardigan is so versatile. It can be worn over a black and ivory striped dress or a nautical navy and white dress. Team it with a toning white and lime green floral maxi dress when the temperature drops on a summer evening. Add it to an all black outfit: silk shirt and trousers or cotton T-shirt and jeans or an all white outfit. It will go with many more outfits than you can imagine.
ORIGINAL PRICE: £450