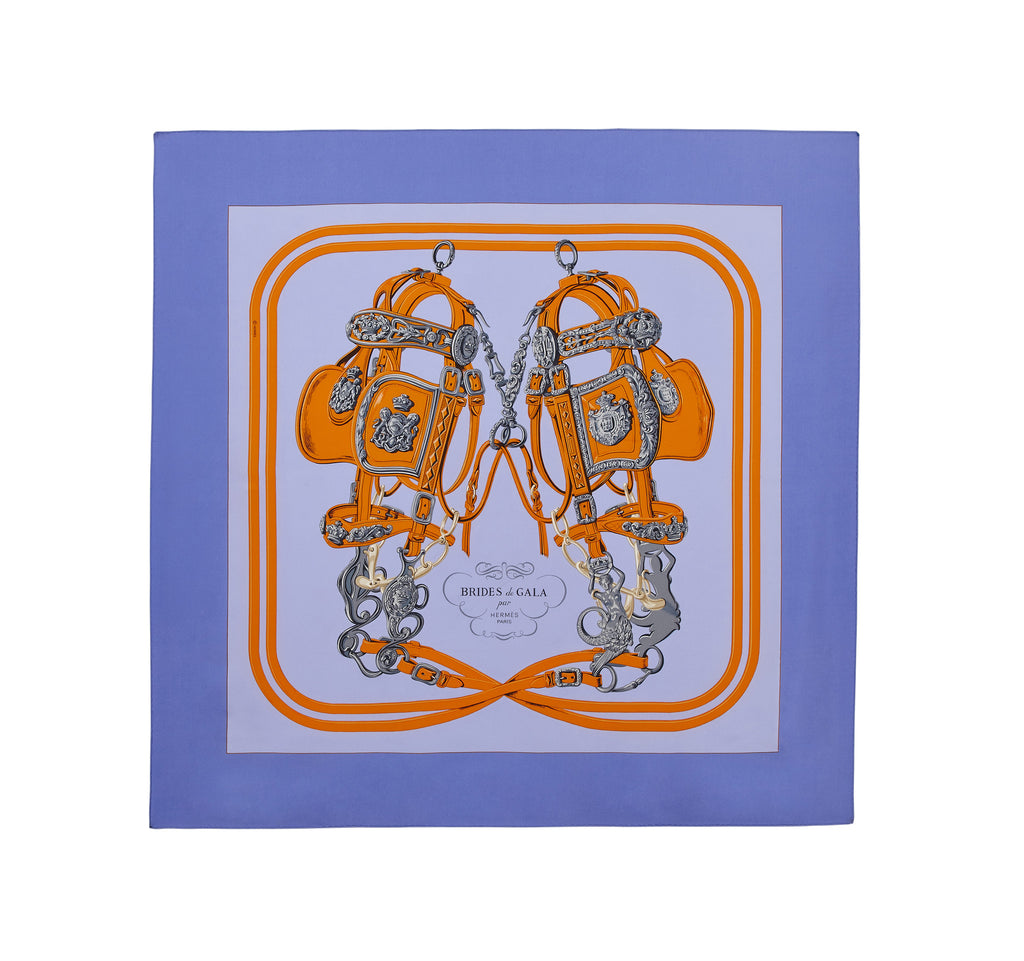 Hermes silk scarf size 90cmx90cm
£215.00 GBP
Rare purple and orange "Brides de Gala" silk scarf
SIZE: 90cm/39" x 90cm/39"
CONDITION: AS NEW WITH ORIGINAL BOX
STYLE WITH: Take your inspiration from the style advice photos for the many different wears to wear a classic Hermes silk scarf. It may not be a new idea but twist and thread the scarf through belt loops of jeans or trousers as a chic alternative to a traditional belt. Knot and wind around the strap of a handbag. Or wear slightly more conventionally with a white shirt and jeans, draped loosely over a T-shirt vest or a sporty dress. Endless possibilities and always a fashion classic. 
ORIGINAL PRICE: £330