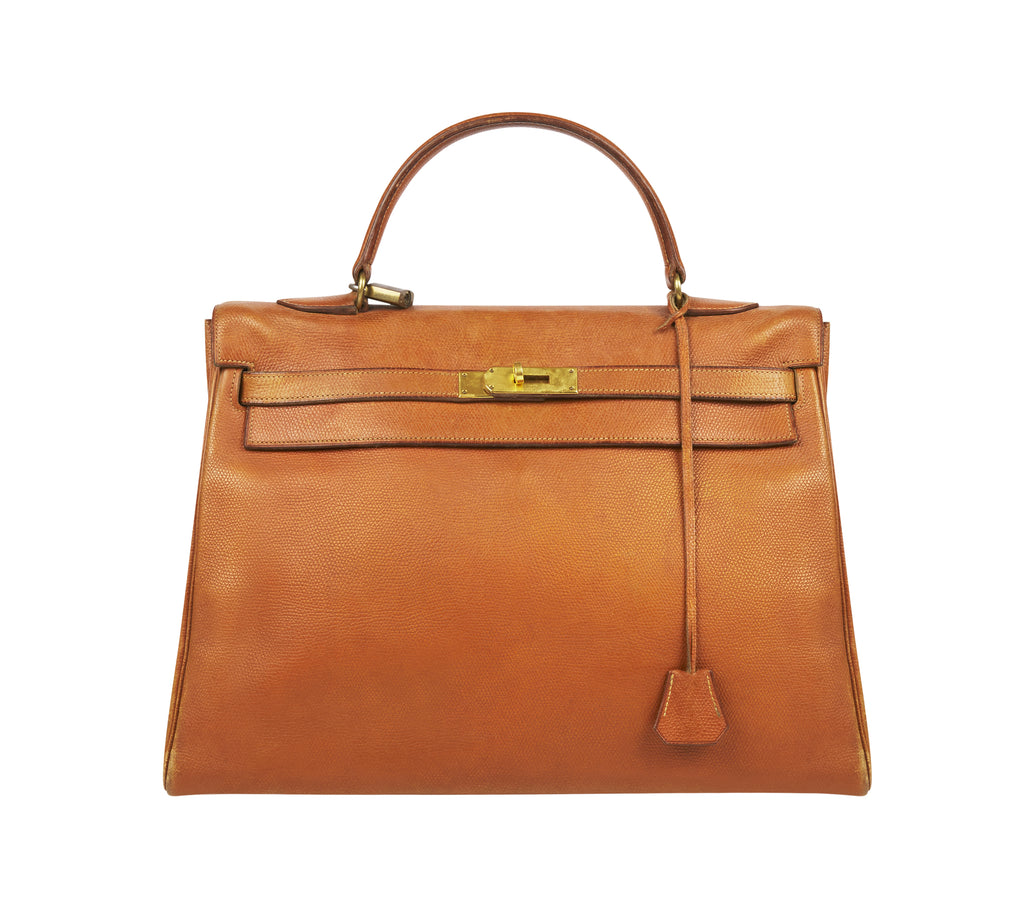 Hermès rare vintage Kelly handbag
Sold Out
This incredibly rare vintage leather Hermes Kelly bag was once owned by the legendary American Vogue Editor,-in-Chief, Diana Vreeland and was given as a gift to one of her assistants in 1969. The owner has decided to sell this bag and has provided a letter confirming the historic fashion provenance. There is a faint date stamp. 
Diana Vreeland is one of the most famous women in fashion history, and anything directly associated with her comes with a cachet accorded only to the most influential of people.
She was the Fashion Editor for American Harper's Bazaar, then Editor-in-Chief of American Vogue. She was a good friend of Coco Chanel, advised Jackie O, and was mentor to Richard Avedon. A bag like this is now so rare, and a smart fashion collector is going to be the owner of this very special piece.
Pictured below is an image of Diana Vreeland carrying a Kelly bag. Interestingly, an almost identical bag owned by Princess Grace can be found at the V&A. The Hermes Sac a Courroies bag was used by Princess Grace to conceal her early pregnancy in 1956 and it was renamed after her in 1977. It has endured as a fashion icon ever since. 
SIZE:  Measurements width at base 35cm/13¾", at top 31cm/12¼", depth 13cm/5" and height 25cm/10"
FABRIC: Leather - sadly no box or dust bag.
CONDITION: FAIR
ORIGINAL PRICE: UNKNOWN