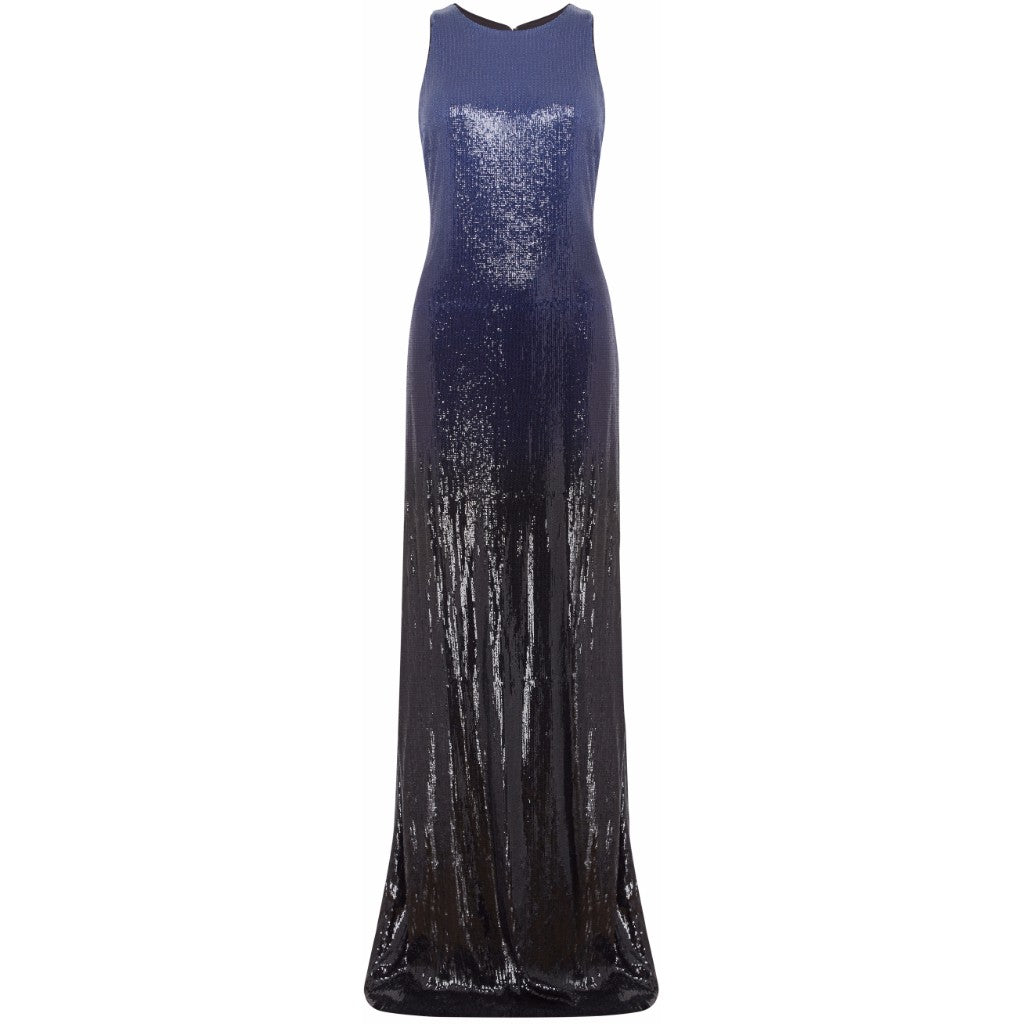 Halston Heritage sequin gown Size 16UK
£195.00 GBP
Blue ombre sequinned sleeveless evening gown. Starts as light royal blue at the bodice and ends as inky navy at the hem. 
SIZE: 12US/16UK/48IT/44FR Length 166cm/65½"
FABRIC: Rayon with sequins, lining Nylon/Elastane.
CONDITION: UNWORN
STYLE WITH: Almost nothing! A simple pair of navy or black heels and a coordinating evening bag. When you tire of wearing it as an evening dress I would be tempted to cut it to just below the knee and wear it as a cocktail dress. Those who love to wear sequins during the day could simply throw on a navy or black cashmere sweater and add trainers. This dress is way more versatile that it may at first seem. 
ORIGINAL PRICE: £530