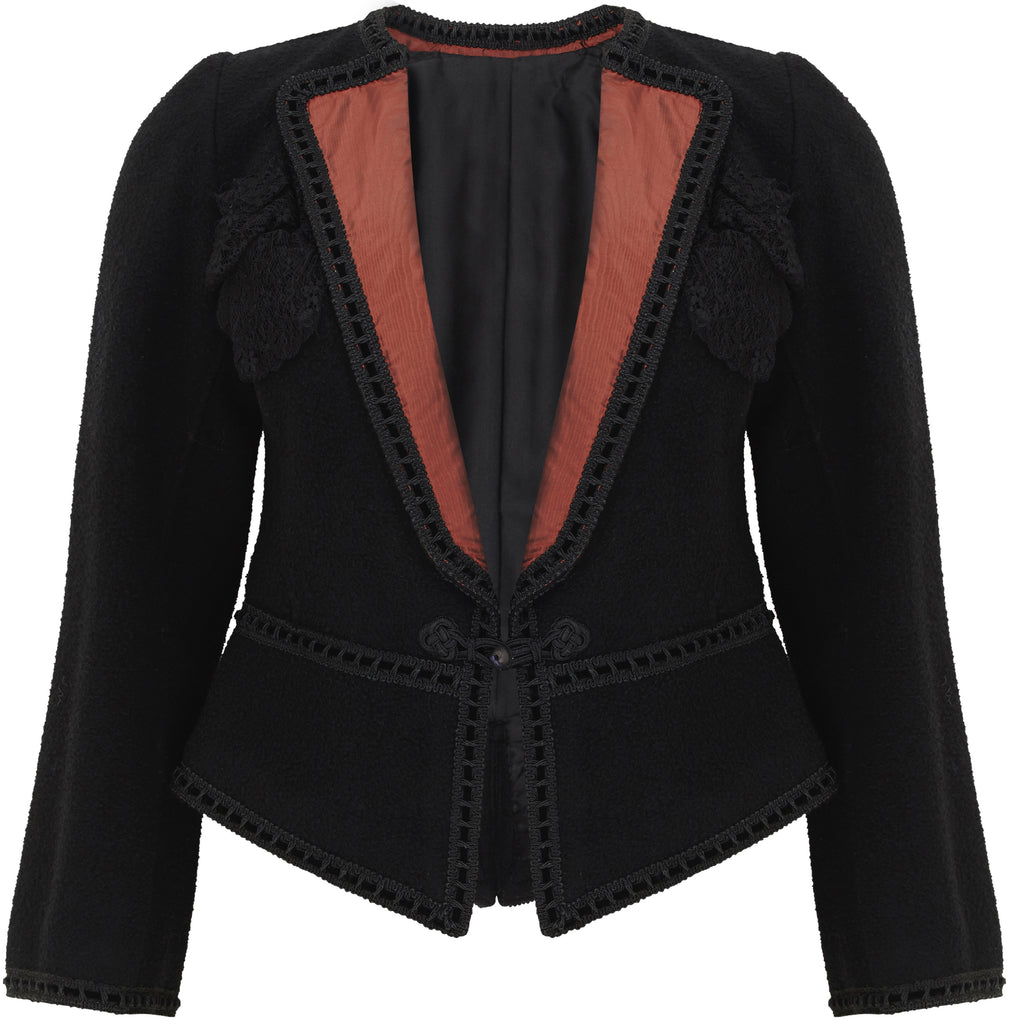 Emanuel Ungaro couture jacket Size 10UK
£270.00 GBP
Black boucle wool haute couture single-breasted jacket with revers collar and burgundy silk lapels. Frogging and velvet ribbon trim on collar and sleeves. Knotted cord buttons. Lace kerchief sewn in to breast pocket. Sleeves are fluted, becoming wider towards the cuff. Fully lined. The owner has confirmed this is a couture item.
SIZE: As this is a couture item there are no sizes. Probably an 8/10UK.
FABRIC: No labels, but probably wool boucle with a silk lining. 
CONDITION: AS NEW
STYLE WITH: Totally versatile jacket that can be dressed down during the day, and yet, be the perfect choice as part of an evening outfit. As a semi-military inspired jacket it plays well against blue or black jeans over a T-shirt in the summer or a silk shirt when a simple T is not enough. It also is a fitting partner for a midi/maxi dress or skirt worn with knee high boots.
ORIGINAL PRICE: UNKNOWN