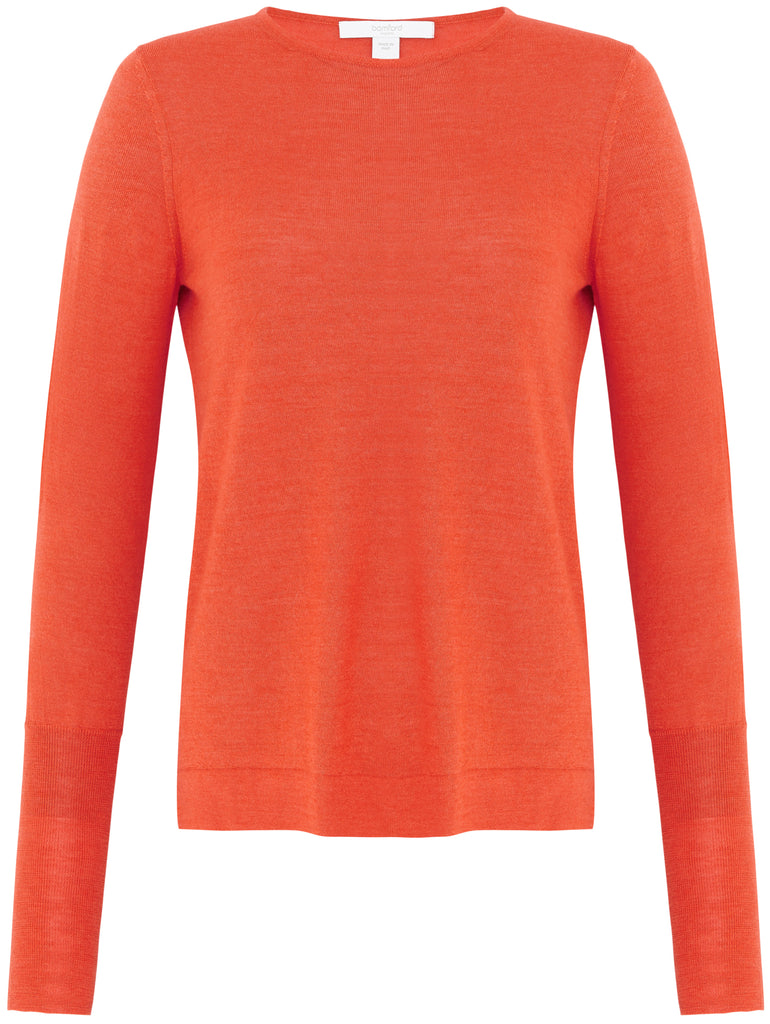 Bamford cashmere/silk sweater, size M
£225.00 GBP
Burnt orange cashmere/silk sweater with long sleeves and deep buttoned cuffs
SIZE: M equates to a size 10UK
Measures 66cm/26" from neck to hem. Sleeves measure 75cm/29"
FABRIC: Cashmere/Silk 
CONDITION: UNWORN
STYLE WITH: Fabulous with navy and pale blue or any shade of grey, if you prefer your style to be chic, sophistication. If bold colours are your thing, then team with royal blue, yellow, emerald green or purple. The classic option is to pair with white jeans, an Hermès scarf, ballet flats and elegant handbag. 
ORIGINAL PRICE: £595