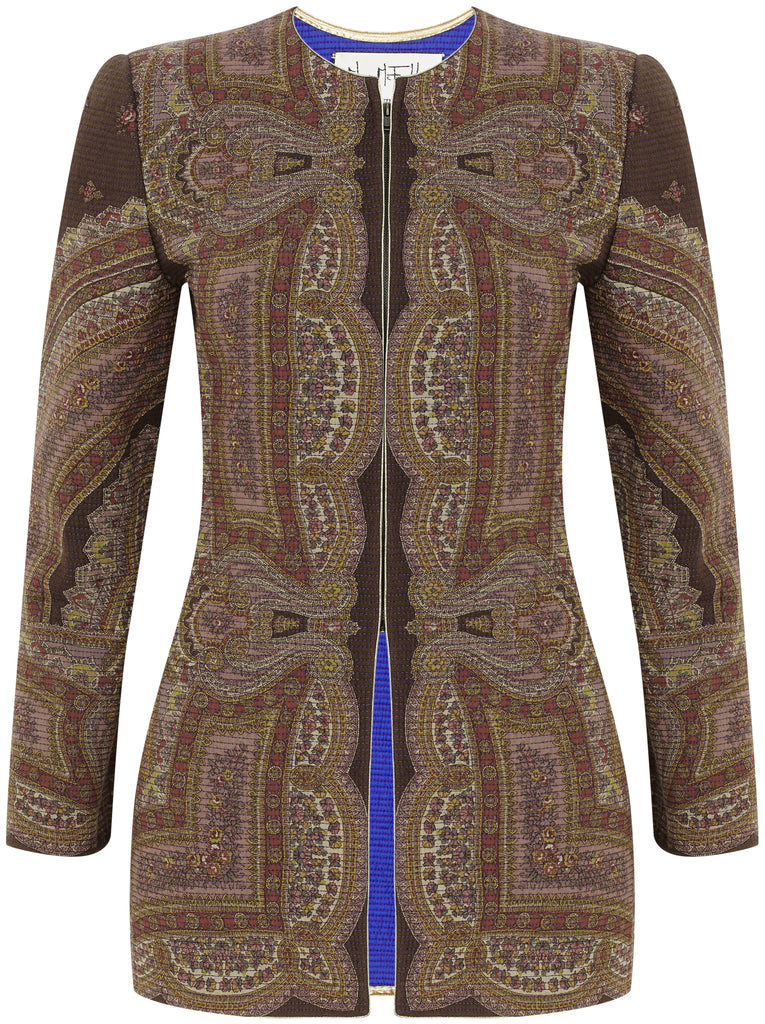 Mary McFadden paisley jacket Size 12UK
£275.00 GBP
Shades of brown Paisley collarless jacket with gold trim on all edges, partial zip fastening. Vibrant royal blue attached topstitched lining.
SIZE: 6US/12UK/44IT/40FR
FABRIC: Silk
CONDITION: AS NEW
STYLE WITH: Any pair of trousers that picks out one of the autumnal shades featured in this jacket. From tan fake leather trousers, wide legged or cropped wool trousers, to contrasting grey or black jeans. Even winter white or ecru jeans or trousers will look fabulous. It could also be worn with a pleated maxi skirt and belted at the waist. 
ORIGINAL PRICE: UNKNOWN